Recorded Webinar: Power the Boundary-Free Enterprise with Cloud Data Management
Moving data to the cloud can break through barriers in time and place, allowing workers to get to information faster and more easily than ever. But the right approach is critical. To get the best returns on your cloud investments, your enterprise must effectively manage data, as well as integrate it with on-premise assets.
This is the Boundary-Free Enterprise™, and it's where your employees can work in a truly seamless virtual environment. Join industry experts from Saugatuck Technology and Informatica for a "cloud first" CIO perspective. Topics during this interactive webinar include:
The importance of data governance and data management in overall cloud success
Integration of cloud data with on-premise data solutions
The benefits of hybrid deployments
How to maximize ROI and accelerate cloud adoption through cloud-based data integration and master data management
Expert speakers include;
Mike West, VP and Distinguished Analyst, Saugatuck Research
Andrew Bartels, IT Professional focused on enabling businesses to maximize cloud investments
Darren Cunningham, VP Marketing, Informatica Cloud
Who should attend?
CIOs, CTOs, enterprise architects, data architects, DBAs
Please fill out the form below to register. You will receive information about how to attend the webinar after you submit the form.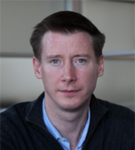 Darren Cunningham
VP Marketing, Informatica Cloud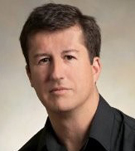 Andrew Bartels
IT Professional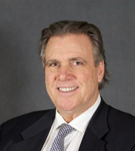 Mike West
VP and Distinguished Analyst, Saugatuck Research